Spoons
hand forged aluminum, ultra-light backpacking spoons w 1.8mm fluorescent reflective nylon lanyards
august 2023
6160 aluminum, nylon cordage


Make-Do Sink Chair
invited to make a chair in three days with materials pulled from the trash for the Make-Do show during NYC design week hosted by
Marta Gallery
and
Catalog Sale
june 2023
sink, granny walker, misc hardware


Mahogany Chairs
collaborative work
w
Pablo Borra-Paley
available for exhibition and purchase please email to enquire
march 2023
mahogany, wood burning, oil finish







Exhibit Design
M'shinda Abdullah Broaddus MFA thesis show - Fayetteville AR
designed and fabricated structural elements to form a framework to display M'shinda's large format paperworks and achieve as much volume and activation of the gallery as desired.
@mshinda
february 2023
pine
Smiley Bench

comissioned work



february 2022

hand carved pine, maple, ash finished with milk paint and linseed oil
Log to Table
a dinner set and furniture collection made by hand from local materials from the ground up using techniques in touch with the environment and materials themselves.
may 2021
black walnut, black locust, pin oak, white ash, hard maple, ordovician clay
Snake Chair
a commissioned piece made from a tree i fell and aluminum i melted
july 2021
white ash, sand cast aluminum
Rhesus Monkey
i lead the construction of this project while working for
future retrieval
. i was tasked with scaling up a sculpture previously cast in porcelain and carving it out of wood. created from a scan of a taxidermic archive from the smithsonian
2021
hard maple, aluminum leaf
shown @ cincinnati art museum in future retrieval's solo exhibition "close parallels"
Steambent Lounge
a chair i designed and made for
simone bodmer-turner
. working off of reference images, i took her through the design process from sketching and modelmaking to ergonomic prototypes and a final production prototype. designed to go into production though, sadly, was never produced.
december 2020
steambent ash, cherry
Green Chair
made during the early days of the pandemic from the refuse left by con edison ripping open pits in the street to lay pipe for fracked gas.
no north brooklyn pipeline
may 2020
hand carved
pine, house paint, polyurethane


Aizome Stool
woven from three lengths of cotton rope hand-dyed with aizome in the hills of fujino, japan. cotton rope is a tool used in shibori but is never used in final products despite developing the same beautiful, rich, blue that the intended textiles and kimonos do.
november 2019
cotton rope, fermented indigo
shown at the group show, Speed Flat @
AXIS Gallery
,
Roppongi, Tokyo


This Ain't No God-Fearin' Chair
forged in the fiery depths of a capitalistic, christcentric hell where work is play and personal fulfillment is pay "this ain't no god-fearin' chair" represents opposition to selling out, bending over, and losing one's self in today's zero-sum game. the watts of work put into these chairs are vast and not particularly lucrative, but why should that be the drive to work?
august 2019
forged and brazed stee, hand carved pine
shown @
work is play
group show
Porcelain Stool

wheel thrown out of cream cheese-like domestic porcelain. the culmination of many years of throwing and love of furnture lead me to this cutie.
ta-da ︎︎




april 2019

wheel thrown porcelain, unglazed

shown @ Jonald Dudd 2019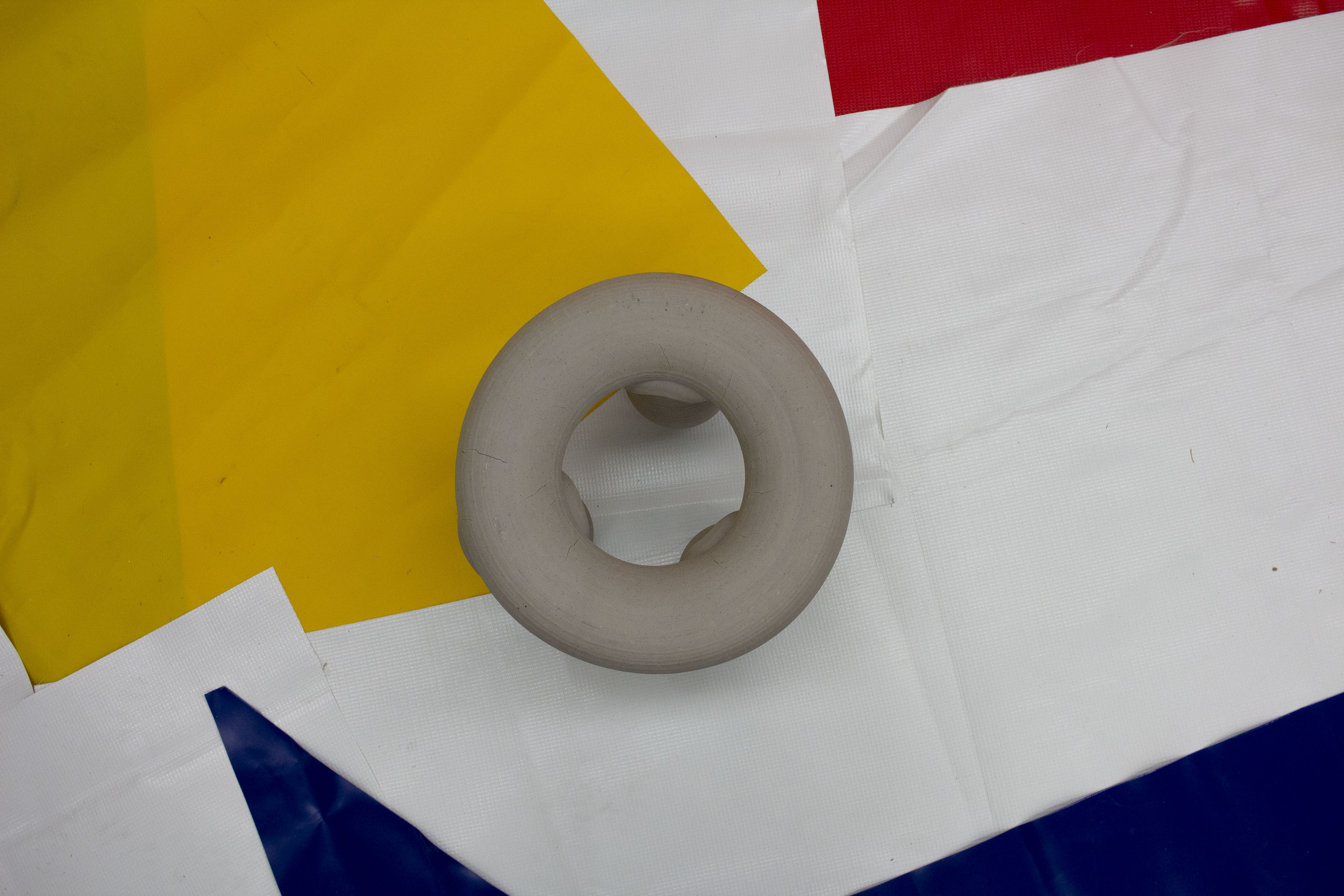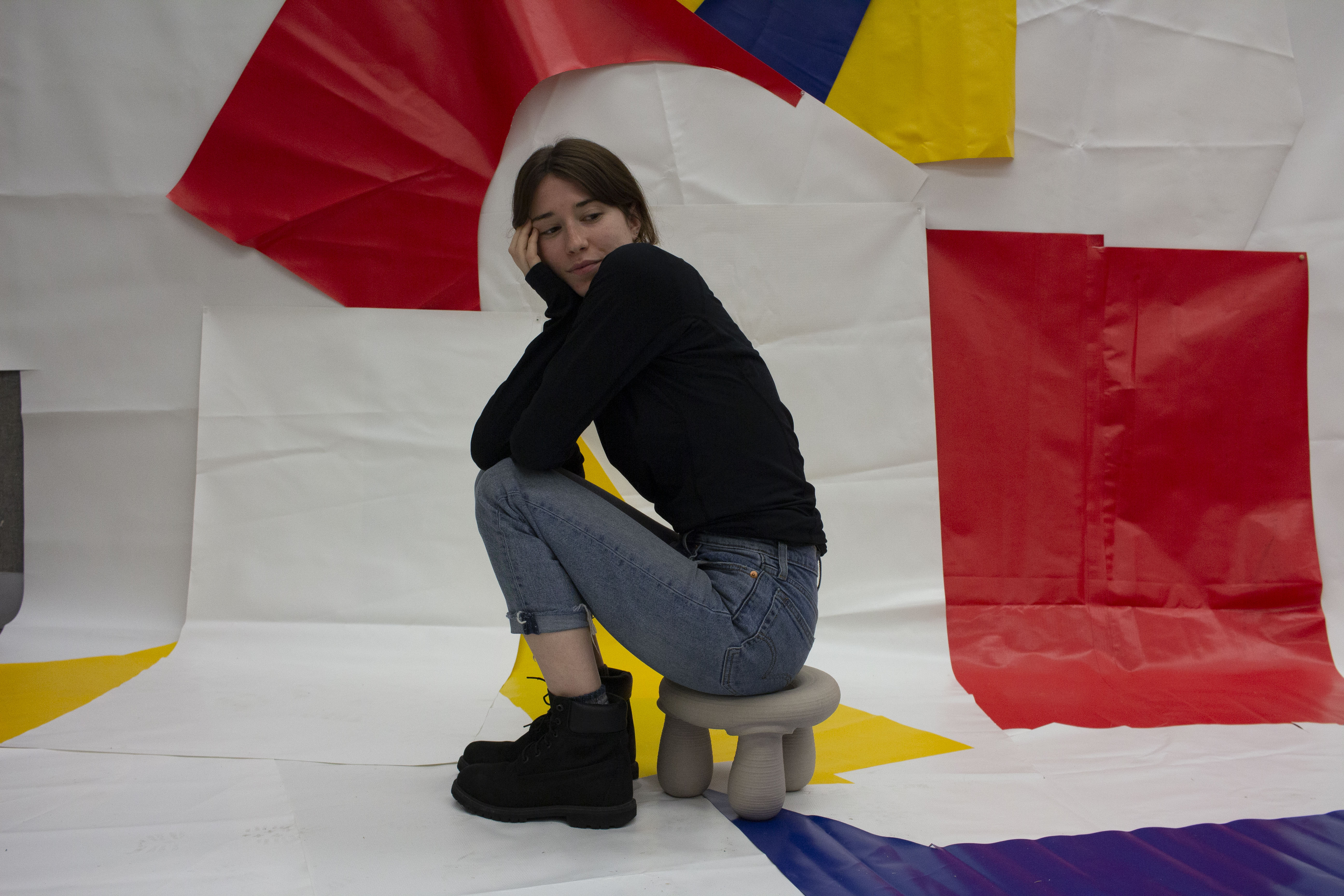 PADA Collection

growing from the typology of a shop orientation chair and chinese craftsmen, this collection is an evolution of interpretation and misinterpretation.




january 2018 - Cincinnati/Jingdezhen, China


construction lumber, fastners, mystery hardwood, jute twine, checked luggage tag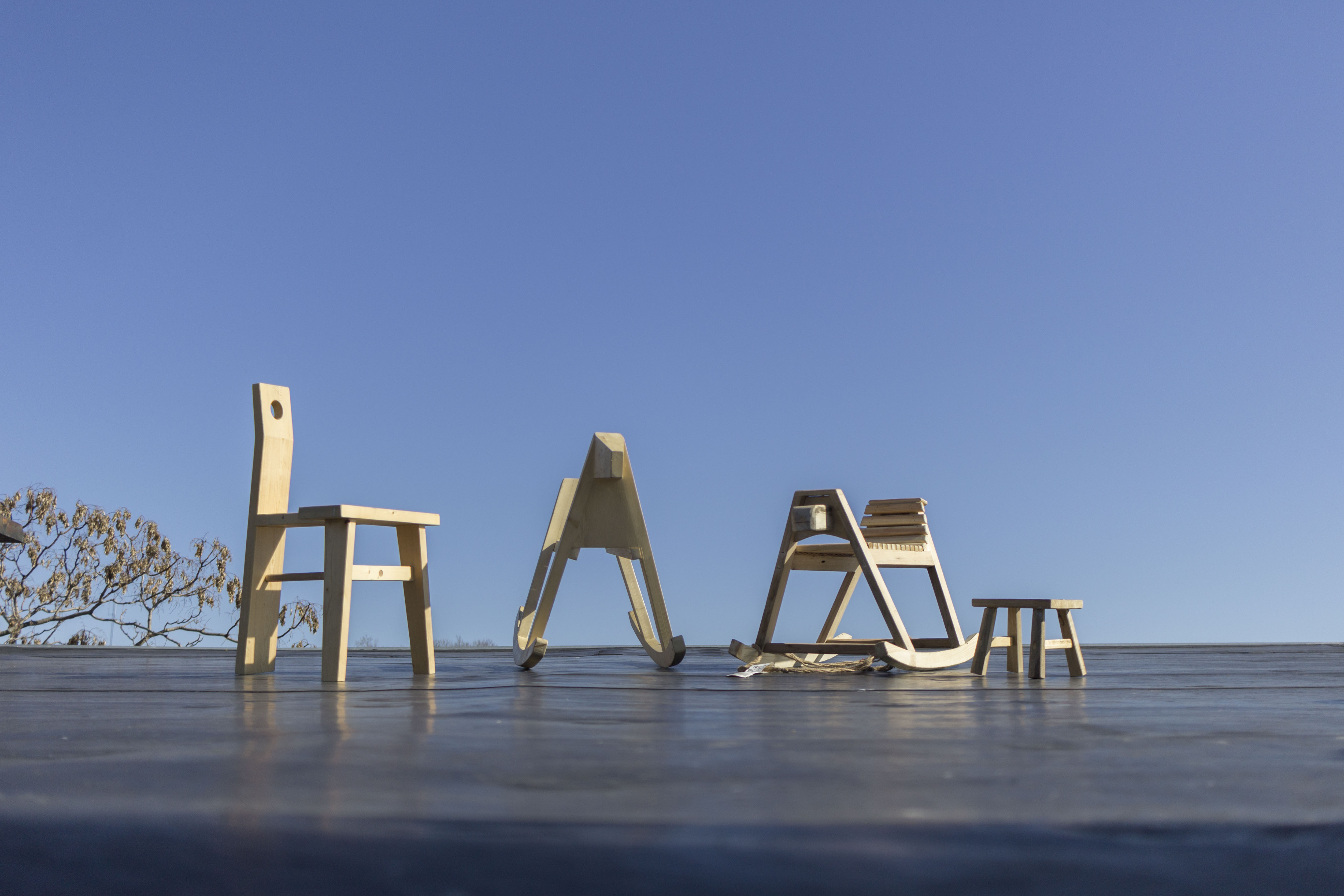 Camera Crane

october 2018

plywood, cordage, fastners, casters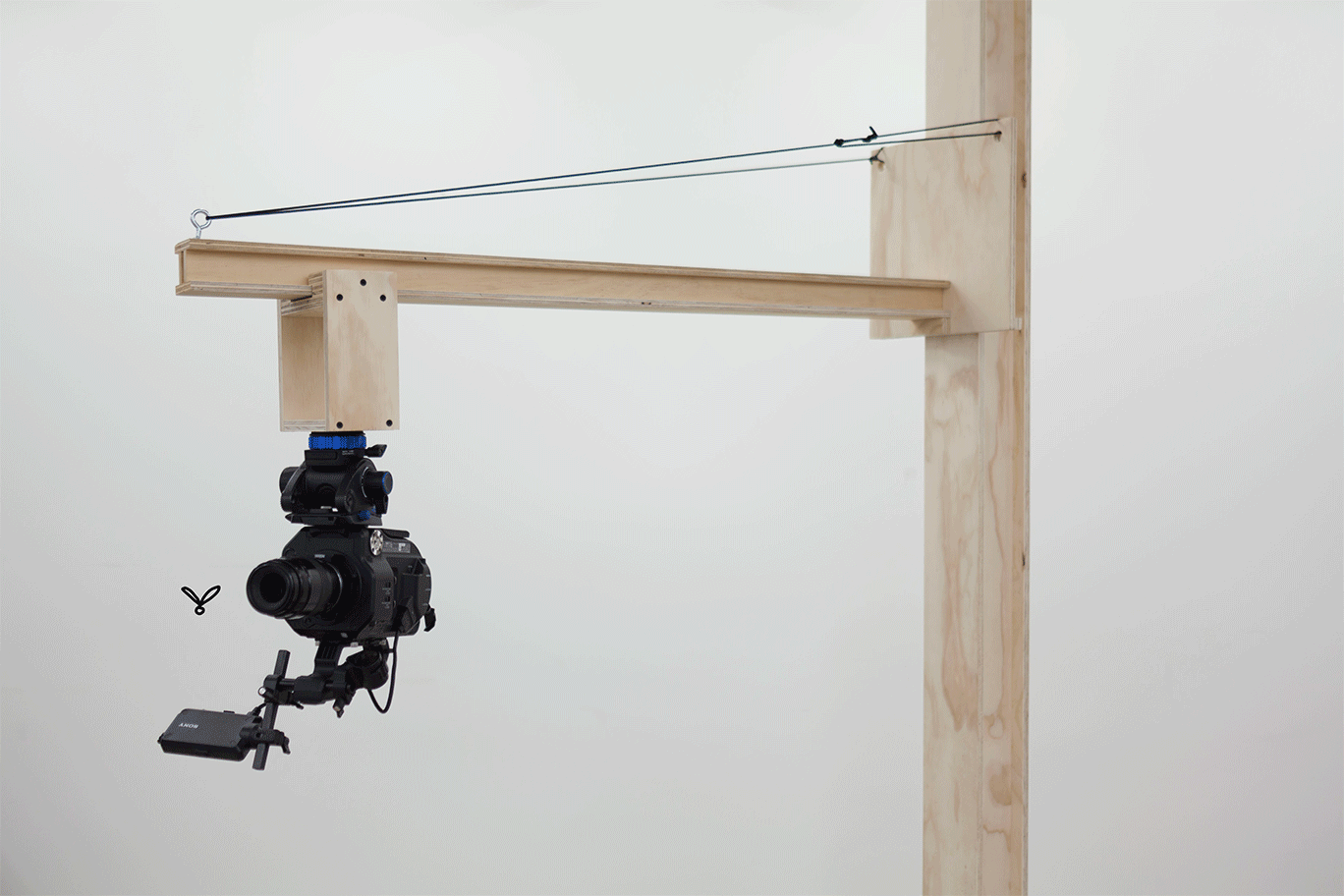 Clock 001

under the guidance of the British Horological Journal this clock was designed and fabricated utilizing as many processes as possible offered by the innovation center at the university of cincinnati.





april 2019

aluminum, steel, bronze, acrylic, delrin, hdpe, baltic birch plywood, reflective roadsign, nylon cordage, concrete rubble

Shown @ ICFF 2019


Incense Burner

where my crosley heads at <3







december 2017

porcelain
Chess Set

milled on a manual bridgeport the pieces range in weight from somewhat heavy to quite heavy. often found on the kitchen counter tenderizing chicken.





august 2017

mild steel
Thrown Bowl

i've thrown a lot of bowls but i like this one enough to make the homepage


april 2019

overfired terracotta